Clean, pure water straight
in agriculture and industry
Unit T10 produces a high-performance disinfectant from an electrolysed brine (water + salt). The final solution is called NEUTHOX® and is designed to neutralize bacteria such as E. Coli, legionella in cooling towers and beverage water systems.
NEUTHOX® has a concentration of 500PPM FAC (free actif chlorine).
NEUTHOX®  will be diluted to 1 to 4%
There are two models of T10 generator
T10 Agro ECA  with 4 capactiy: 15,30,50 & 75L NEUTHOX

®

/h
T10 Standard ECA with 4 capacity: 30,60,100 & 150 L of NEUTHOX

®

/h NEUTHOX®
The size of the generator depends on the amount of water to be treated and the initial water conditions.
It comes with an additional salt tank and a NEUTHOX® buffer tank.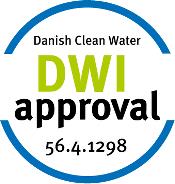 Production capacity :
to 15 at 150 litres NEUTHOX® per hour
Ajustable pH to 3,5 at 8
Use :
Farming: drinking water, clean building, processing surface
Food processing industry: food rinsing water, clean processing surface..
Public places: swiming pool, hotels, fountain
Brochure
The T10 generators are characterized by a low chloride content.
COMPLIANT bacteriology
Biofilm DESTROYED
IMPROVED performance

Le NEUTHOX® est une solution désinfectante et détergente naturelle produite à partir de l'électrolyse d'une saumure.
Le NEUTHOX® vous permet de produire sur site une eau de boisson et de lavage, saine et sûre.
Son action biocide détruit en quelques secondes les bactéries, algues, champignons, et biofilm sans adjonction de produit chimique.
Remarquons également que le NEUTHOX® est un produit doux pour la peau. Une fois dilué dans l'eau il ne dégage pas d'odeur, n'influence pas le goût de l'eau, il n'agresse ni la peau ni les yeux.
Le NEUTHOX® est labellisé par l'Agence Chimique Européenne pour son utilisation en transformation agro-alimentaire, ainsi que par l'inspection de l'eau de boisson (DWI) en Angleterre et Pays de Galle.
Le CATHOX® est le deuxième produit sécrété par le générateur. Son composant principal est de la soude caustique autrement appelée hydroxyde de sodium, ce qui vous permet de dégraisser toutes vos surfaces.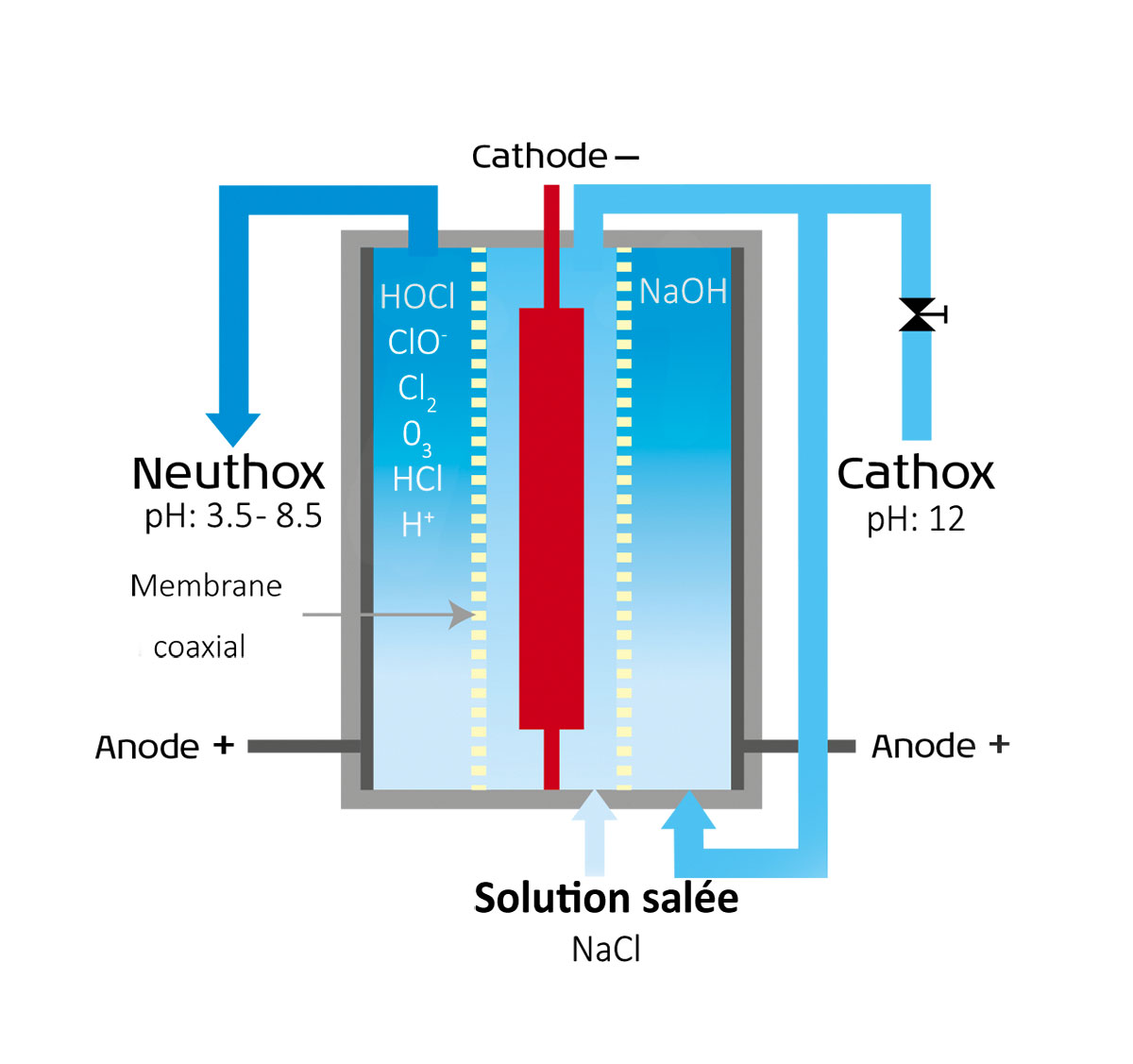 Traitement de l'eau par électrolyse
sécurité, économie, performance
Less than 0.04€ per litre of treated water
Our solutions
for industry and breeding l'élevage
Grâce à son système de tapis métallique perforé notre séchoir est idéalement conçu pour sécher tout type de matières:
fientes,
digestat
bois
les graines sous toutes ses formes (céréales, graines germées, oléagineux , protéagineux… )
Envie d'un système performant qui vous assure un réseau d'eau et des canalisations saines tout en respectant mieux votre environnement?
Le NEUTHOX® est un désinfectant crée sur site à partir de l'électrolyse d'une saumure et sera injecté grâce à une pompe doseuse dans vos canalisations.
Nos concasseurs vous permettent de formuler différemment votre production d'aliment.
Le concassage permet un éclatement de la graine de façon plus ou moins grossier en réglant l'écartement de vos disques.
Avantages :
peu de fine
granulométrie variable -> convient à toute production animal
différentes tailles possible -> production à la ferme vs industrielle
Catalogue